Understand Key Performance Indicators on Edhitch!
---
Key Performance Indicators in terms of faculty/course progress and Student performance and success can be measured on day to day basis. This will definitely help the management and the administrators take the right decision and elevate the level of the institution. Key Performance indicators:
1. Attendance
2. Student Performance
3. Faculty academic quality
4. Subjects that are received well
5. Subjects that have trouble
6. Bottom performing students
7. Low performing Courses
8. Participation Rate
9. Retention Rate
10.Graduation Rate
11.Employment Outcomes
Check how Edhitch Platform can boost your potential!
---
Types of Accounts
---
Vice Chancellor's Account
Monitoring, analytics, overview and decision making.
HOD's Account
Department level affairs--faculty load distribution, monitoring, accreditation and exam.
Controller of Examination
Conducting Exam to Result Declaration.
Faculty
Teaching learning, Accreditation and examination.
Student Account
From Learning, examination to job search.
Administrator Account
Creation of accounts, report generation, accreditation.
Training and Placement Officer Account
Highlights
---
Cloud Based
Works Anytime, Anywhere! No hardware or software installation required.
Comprehensive Solution
End to end solution for all your academic requirements!
Customization
Customization available as per your academic processes.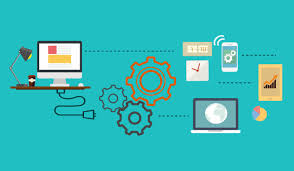 Easy Workflow for All
Easy workflow for all the accounts-Admin, VC, Dean, HOD, Faculty, Student, COE
Secure
Your data is safe and secure. It is your copyright.
Efficient
Platform makes the processes efficient by saving time so that you can multi-task.
Back Up
Your work stays safe with 24*7 data back up.
Quick Implementation
We provide online/offline training on demand.
Prediction and Recommendation
Machine Learning to predict and recommend to improve their academics and placement.
Quality Assurance
Every University/Institution has a different approach towards various academic operations. We do customization as and when required.
Statistics
---
Edhitch is started by Stanford University alumni who are passionate about education. Our endeavor is to create an ecosystem where everyone gets smart, effective and personalized education and career help.

Edhitch is a platform for learners and facilitators to break the barriers for enhanced learning. We strongly believe that learning should not be hampered by mundane factors like distance or physical boundaries of University or a classroom. It should rather flourish with interest, dreams, aspiration, guidance, and expertise.